Emotional Healing Center Project
Emotional Healing, Trauma Release and Holistic Wellbeing
Why?
Because humanity needs this healing for people to be able to develop into a new age of peaceful and abundant life for all beings on Earth.
What?
The Completion Process is a powerful healing modality which uses a trigger emotion to travel back in time to save and integrate your inner child.
In short: Almost any kind of emotional trauma or trigger can be resolved using this process in just a few sessions.
We will discuss with you in detail whether this process is the right tool for your need. But in general we think that everyone should learn how to use the Completion Process in daily life. That is why we also teach it, so you can use it for yourself.
Everything is vibration. And vibration is sound, whether you hear it or not.
We are using different ways to integrate sound into our healing sessions. Be it natural sounds from sound bowls, flute, drums, and voice.
A special offer that is quite exclusive is the use of Mechow Nature Sound, which is a special sound system to re-calibrate your frequency in general.
The overall effect is relaxation and (re-) balance of your emotional system.
Healing and Sharing Circles
The power of circles is invaluable. Working on emotional issues of any kind is often done with more ease when surrounded by a group of like-minded people.
That is why we offer circles for various topics and contexts.
Examples are:
Women Circle
Men Circle
Sound Healing and Meditation Circle
The Completion Process Sharing Circle
…and more.
The BeSeen-Experience™ uses a combination of coaching techniques, and the work with the photo/video camera.
When you have difficulties showing up for your goals and dreams, this is probably the right thing for you.
Together we explore and expand the boundaries of your comfort zone, so you can show yourself authentically.
During my time in Peru I made experiences with the healing power of shamanistic traditions and plant medicine, such as Ayahuasca, Kambo and Wachuma (San Pedro).
It turned out that in combination with conscious emotional healing processes like The Completion Process, these plant medicines can be extremely helpful and effective in the process of releasing trauma physically and mentally.
Our goal is to include those healing modalities in our practice by organizing group travels to Peru to work with Shamans that we trust, and use plant medicine in the most responsible way.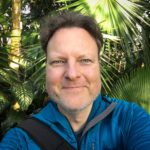 Hendrik Roggemann is an intuitive healer and psychotherapist (HP). He is also a certified practitioner of The Completion Process by Teal Swan, a powerful trauma healing process that uses a combination of techniques, including inner child work, to release and heal trauma.
During his stay in Peru in 2018 he was called to add sound, energy and intuitive healing to his sessions.
Hendrik also loves the power of circles.
I see myself as a companion on a piece of your way. Because above all else I'm just a human being. A person who evolves every day. Between laughter and crying. Between high and low. Lose yourself in the ever-recurrent dance and finally find yourself again. Because I too am on a journey. A journey to myself, experiencing the infinite potential I want to be revealed, and learning to be in love with everything that makes me feel the moment.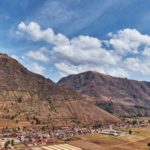 N.N.
You think you should be part of this?
Contact us! We are open for new members of our healing community.